Exploring Love Languages With Real Users From Across the UK for a 5 Episode IGTV Series for #BumbleStories

OBJECTIVE

Tell real Bumble success stories across the UK through a content series celebrating all sides of the dating narrative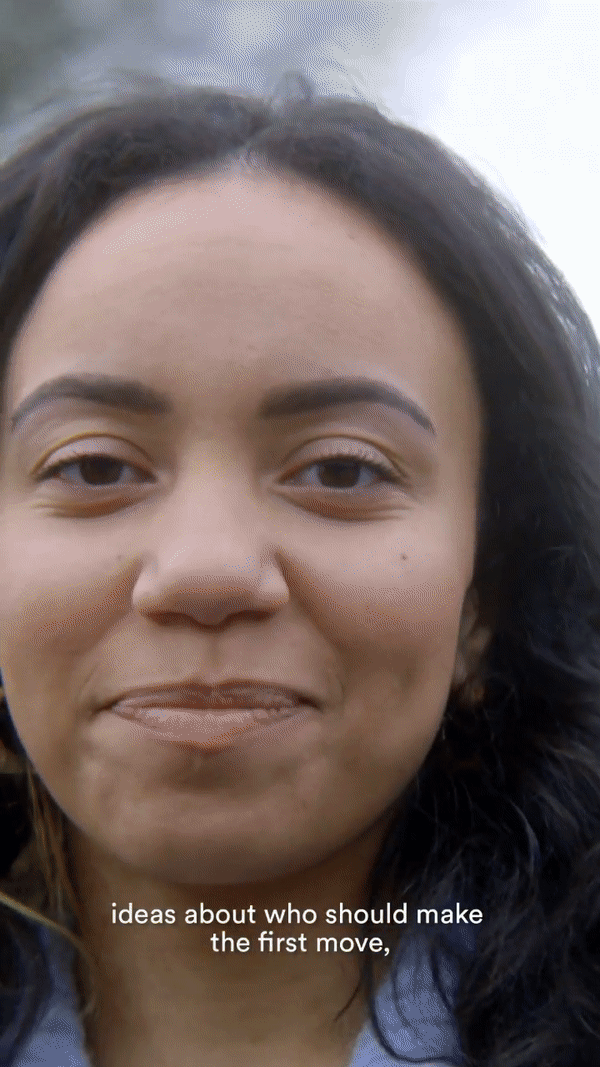 CREATIVE SOLUTION
With 2020 throwing the dating scene into the air, many people have started to evaluate what they want out of dating, their approach to dating and communication as a result of us not being able to meet up in person.
For this series, we focused on 'love languages' - exploring what all genders look for - their needs, others' needs and self-discovery too, showing how the Bumble app allowed or facilitated like-minded people to meet or enjoy their dating journey.
Working closely with the creative production studio, we navigated Love Languages in a 5 episode mini IGTV series, exploring what resonates with each person when dating, capturing small intimate moments that celebrated our singles and couples and all their idiosyncrasies to really tell their #BumbleStories.
We shot in each couple's home as well as outdoors in their favorite outdoor places to explore together whilst on a date. Shot in the height of lockdown - we worked with a nimble camera crew, used as much available lighting as possible and leaned on my experience working as a set designer to make sure each shot felt beautiful and considered.